~Did you know there are 2 different Marine veteran license plates available in Indiana?  Click here to find out more!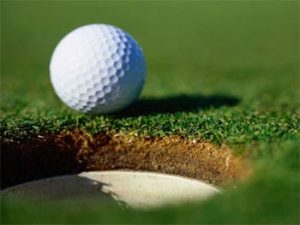 ~The 2018 Golf Scramble files are updated and ready to go!  Check out the page to print sponsor letters or registration forms.
∼All member dues are due September 1.  If you pay before Sept. 1, you can save $5.  Or you can choose Life Membership.  Annual dues and life member dues can be paid online (link in side menu), in person, or by mailing a check to the address listed above.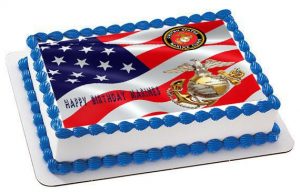 Who's ready for a party?!  The Marine Corps Birthday is coming up.  Click the cake for more information.
∼If you are a member and don't receive occasional emails from us, please click on the Contact Us link on the right and send me your email address.  That is our main channel of communication.
∼If you're not a member, come join us!  We meet on the third Thursday of every month at the Jasper American Legion.  Pizza at 6:00 PM, meeting at 7:00 PM.
⊕ To find out what else we're doing, take a look at our calendar.  And don't forget to like our Facebook page!