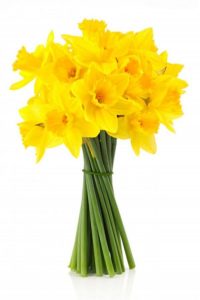 Please see this update regarding the Special Olympics 5K Run/Walk scheduled for April 4.
COVID-19 has disrupted life as we know it.  Instead of reflecting on the negative, here a few positive thoughts.
People are going out of their way to help and support local businesses, local people, and local health care facilities.  
Businesses are taking unprecedented steps to ensure their workers are still receiving at least some of their wages so they can continue to feed their families.
Auto makers and other manufacturing businesses are changing operations to build ventilators to save the lives of the sickest patients.
Wine and spirits makers are changing operations to make hand sanitizer and disinfectant products.
There are probably many more that could be listed.  This time of wondering where you can find grocery staples such as milk, sugar, eggs, and bread is temporary.  We are so fortunate to live in the United States where this is a rare situation.  There are people in other countries who live like this their whole lives.
At this time, the Armed Forces 5K Run/Walk has not been cancelled or delayed.  Decisions will be made as the time grows closer.  It's one of two large fund raisers we have each year that allows us to fulfill our mission of supporting veterans and their families.  
⊕ If you are a member and don't receive occasional emails from us, please click on the Contact Us link on the right and send me your email address.  That is our main channel of communication.
⊕ If you're not a member, come join us!  We meet on the third Thursday of every month at the Jasper American Legion.  Pizza at 6:00 PM, meeting at 7:00 PM.
⊕ To find out what else we're doing, take a look at our calendar.  And don't forget to like our Facebook page!